Welcome to Brooks Upholstery, of Northern Michigan!
With over 35 years of auto, home, business, and recreational vehicle upholstery experience, Brooks Upholstery provides quality upholstery services for all of your upholstery needs. Our professional upholstery services are 100% satisfaction guaranteed.
Please see the full list of our services, which include: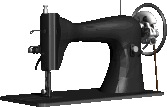 Modern and Antique Furniture Restoration
Original and Custom Automotive Repairs and Restoration
Commercial Vehicle and Furniture Restoration
R.V. Interiors
Watercraft
Snowmobile Seats
And more...
See the gallery page for a sampling of recent work.
Business Hours:
Monday-Friday 8:30-5:30
Saturday 9:00-12:00
Please Call For an Appointment or Free Estimate:
(231) 675-6078